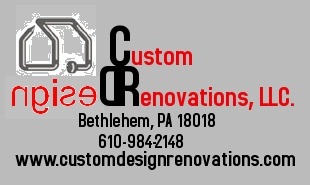 E-mail : CustomDesignRen@aol.com Owner/Contact: Mark Dennis Fully Insured and Licensed. HIC#PA014487

NOW ACCEPTING MAJOR CREDIT CARDS.



Check out the "FOR SALE!!" button for doors, windows, tools, sinks, etc.

SERVICES OFFERED:
-Kitchens
-Bathrooms
-Home Theaters
-Home Bars
-Home Libraries
-Home Gyms
-Outdoor Living
-Outdoor Kitchens
-Decks
-Patios
-Landscaping
-Windows
-Doors
-Siding
-Painting
-Flooring
-Electrical
-Plumbing
-Gutter Guards
-Pool Salt Water Conversions
-Private Video Surveillance Cameras

NO JOB TOO SMALL. Just give a call or email to set up your FREE ESTIMATE.

Because of doing jobs for schools, colleges, and community centers, I have the following documents on file.
-FBI background check
-Pennsylvania Child Abuse History Clearance


NOW OFFERING "BOARD-UP" SERVICES. If you have a dwelling that is vacant and need to have it secured from break-ins, I offer services to come out and change locks, board up windows and doors, and shut down services in the dwelling (water, gas, electric). This is not a security service, but just a major deterent to people trying to get into a dwelling to either steal copper, vandalize, squat, etc. It could save thousands of dollars in damages.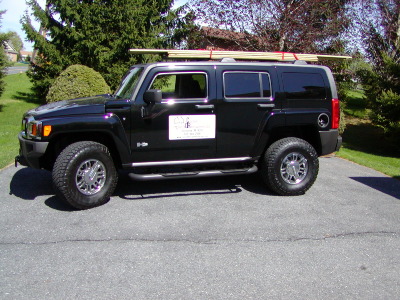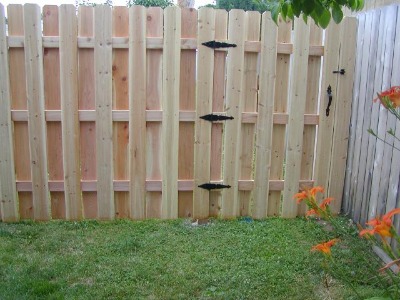 Custom 6' Cedar fence with custom gate.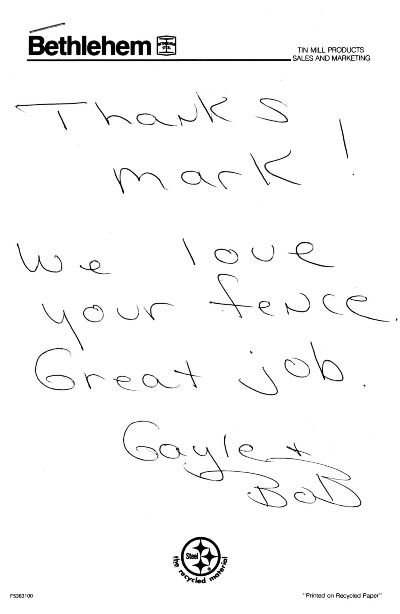 I take great pride in making my clients happy. And I get allot of repeat business because of it.

Custom 6' high Cedar gate. From the back the gate blends into the rest of the fence.

1000's of designs online at http://www.fastdecals.com

website design by Mark Dennis Updated 3/25/2011