This room, which is shared with a bar at the opposite end, is narrow at only 10' wide. So the options were limited on making a home theater.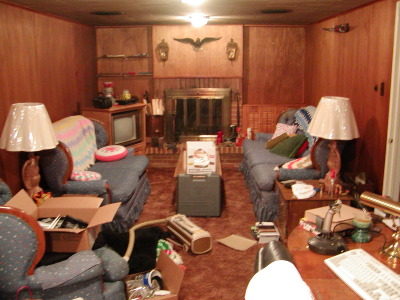 BEFORE

DURING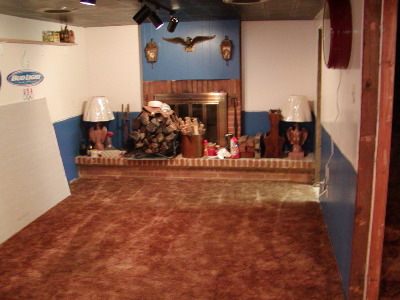 DURING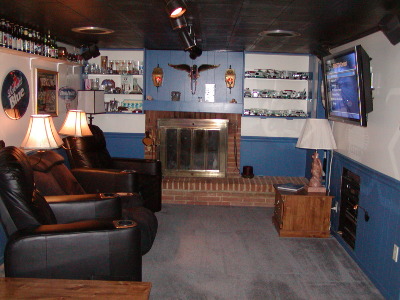 AFTER..... All the AV equipment was inset in the wall to save space. I used a 700 watt Sony surround system. The 12" Sony sub woofer is hidden in the end table under the TV.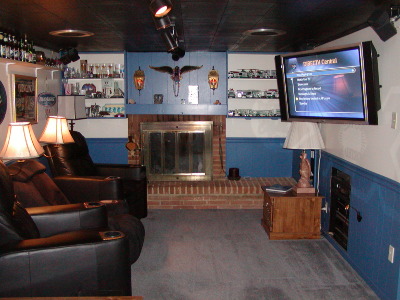 AFTER.... A 42" plasma TV was hung on an articulating wall mount arm and can be turned 90 degrees from the wall for easy viewing at the bar at the opposite end of the room.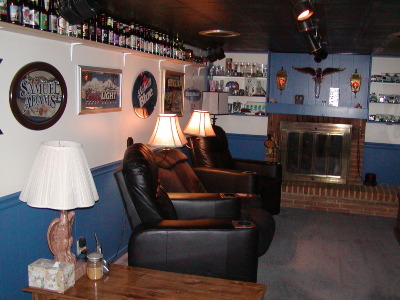 AFTER.... Two leather theater reclining chairs were placed on either side of an I-Joy message chair.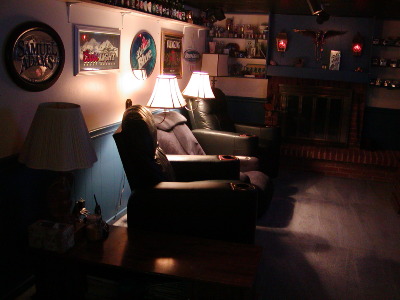 AFTER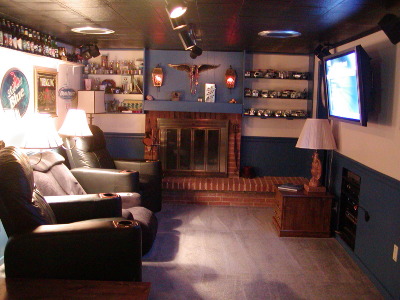 AFTER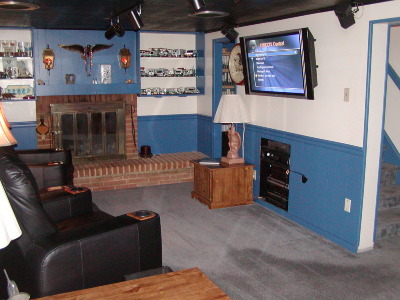 AFTER