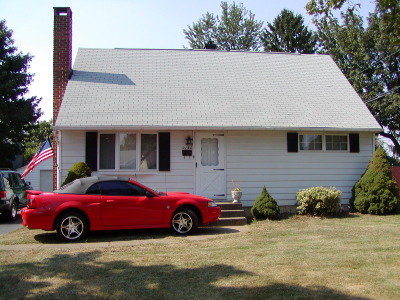 BEFORE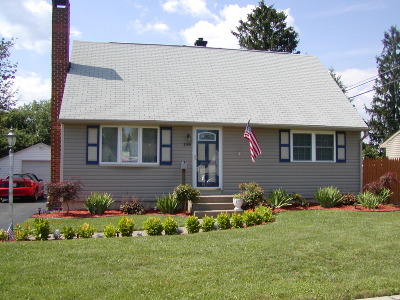 AFTER.... At the 2 corners of the house I put dwarf japanese maples. On either side of the steps are rose trees. In front of the house are coral bells, purple bearded irises, pink azalea, and purple new wave petunia. Along the walkway are dusty millers and yellow celosia. Everything is covered by forever red mulch.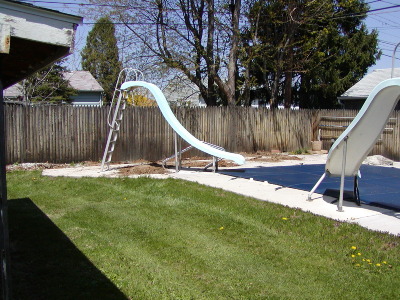 BEFORE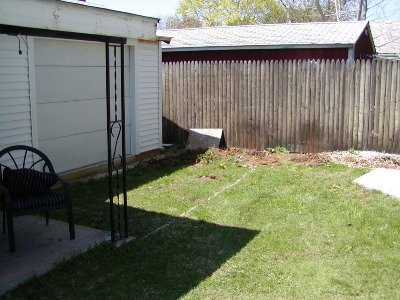 BEFORE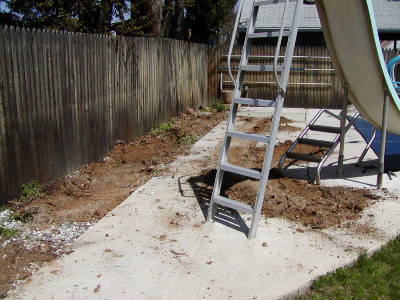 BEFORE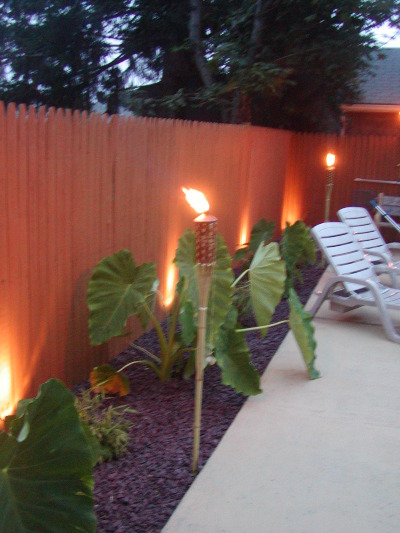 AFTER.... 3/4" red stone laid over landscape cloth. I planted giant elephant ears and green screen bamboo in between, which will grow up to 12 feet high and in clumps about 3-4 feet thick. The pine fence was chemically stripped and stained a natural cedar tone.

AFTER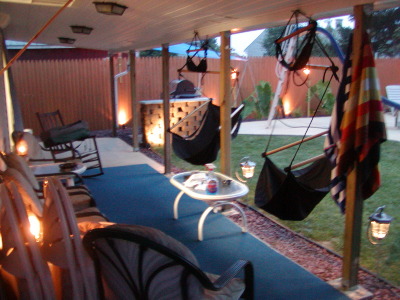 AFTER.... I used Malibu landscape lights to backlight the bamboo and lanterns to light the ground. In the background is a brick bbq pit with a granite top.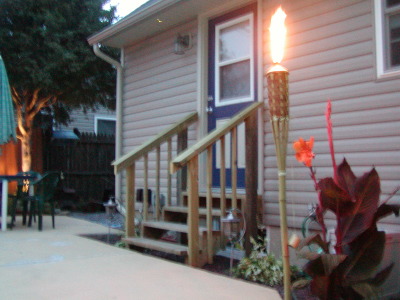 AFTER.... I placed a Malibu spot light under the cedar tree to uplight it. On either side of the steps is a Hasta and also a Canna was placed in the corner.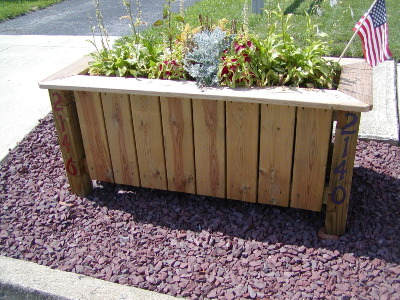 I built a custom box planter out of pressure treated wood. It hold 3 removable plastic pots that are 12" square each. Inside are 2 Hastas, dusty miller, yellow celosia and random annual.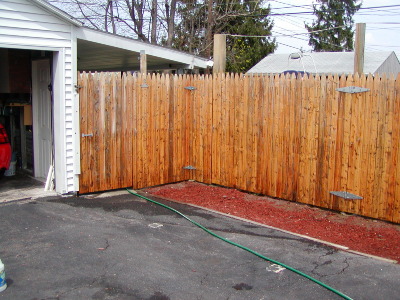 DURING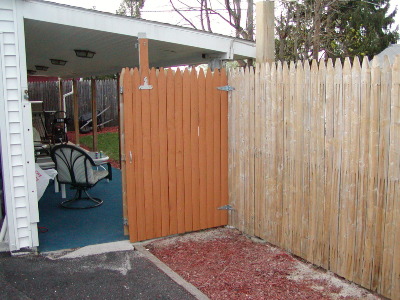 DURING